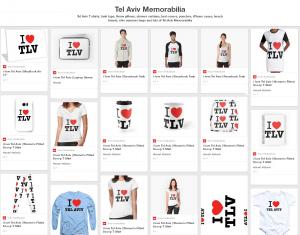 A new Tel Aviv memorabilia and a full house of merchandise items with the most colorful Tel Aviv photoset is now available.

Tel Aviv T shirts, leggings, tank tops, throw pillows, shower curtains, bed covers, pouches, travel mugs, iPhone cases, beach towels, chic summer bags, hoodies, pullovers, long sleeve T-Shirts, postcards, spiral notebooks and much more.

This is the largest offering of Tel Aviv memorabilia with the most stunning and colorful set of the city scenes.

Read more at Tel Aviv memorabilia

Looking forward !