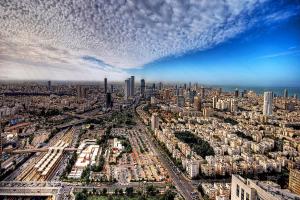 With more and more technology startups settling in Rothschild Boulevard in Tel Aviv, walking around this area you can easily sense the joy of creation in the air. Lots of creative minds are arriving each morning, not to say noon time, to their well designed offices with full excitement of developing new services that would or might save our world.

A new blog post about
Tel Aviv hot technology scene, about hundreds of tech startups dealing with fintech, cyber, augmented reality, smart transportation, wearables and app monetization that are thrilled and motivated to change the world.




i love Tel Aviv accessories

Enjoy reading the post at:
http://saloona.co.il/ronsho/?p=447

Thank you,
Ronsho